All contents on this and any other Runecats website are © Runecats 2004-2012








Runecats Explorer has many new features to make browsing the web easier than ever before, here are some of the new features in REZ:PRO: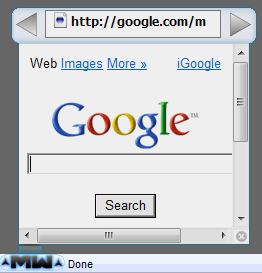 The new MiniWeb gives more viewing space than ever before, making your quick searches quicker than ever. The new MiniWeb now comes from a button which is located on the status bar at the bottom of the browser. This means that the button no longer sticks out into your browsing space. The new MiniWeb can now be move by dragging it rather than using a move button, this makes moving it into a convenient place easier than ever.


Now in REZ:PRO you can open MiniWindows, these are like opening a New Window however MiniWindows do not hold all the features that New Windows hold which means less CPU usage and faster opening speeds.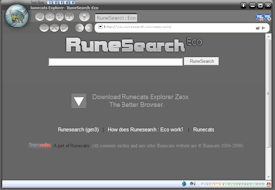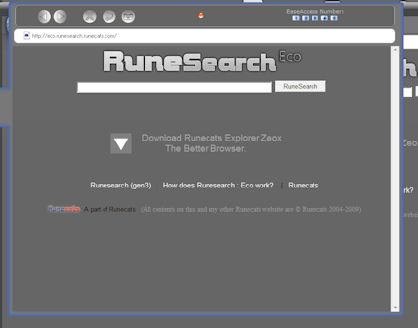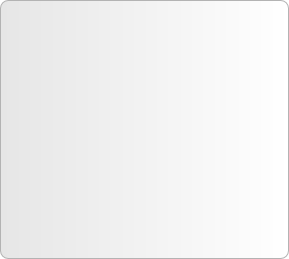 Now in REZ:PRO there are EaseAccesses, an EaseAccess is a pop out window (half way between opening a new tab and opening a new window). When you click the blue arrow button on the left hand side of the browser your EaseAccess will open, there are 5 EaseAccesses in total, these are great for comparing websites or making quick searches.



Runecats Explorer still has the same tab system however now it's integrated into the main frame meaning quicker loading time and more browsing space.

To close a tab you must click the close tab button on the right hand side, this feature ensures that there is no accidental tab closure unlike most other browsers.

Navigate Launchers and Address Bar Commands-


Another great new feature in REZ:PRO is Navigate Launchers, these are simple commands which you type into the address bar to access some of your favourite sites. Here are the Navigate Launchers:

Type n;g to load Google
Type n;r for RuneSearch
Type n;y for YouTube
Type n;w for Wikipedia
Type n;e for ebay
Type n;a for Ask
Type n;f for Facebook
Type n;b for Bebo
Type n;m for Myspace
Type n;p for Photobucket
Type n;se for RuneSearch : Eco

There are also commands to do other actions these are called Address Bar Commands and these are as follows:

To load the Homepage: Type this code into the address bar: cmd;h
To open the Favourites Drawer: Type this code into the address bar: cmd;f
To Refresh: Type this code into the address bar: cmd;r
To open RuneText: Type this code into the address bar: cmd;o;rt
To open a new MiniWindow: Type this code into the address bar: cmd;o;mw
Open Fullscreen: Type this code into the address bar: cmd;v;f
Close Fullscreen: Type this code into the address bar: cmd;e;f

And to make your life a little easier Navigate Launchers and Address Bar Commands work when typed into the Search Drawer and GlobalSearch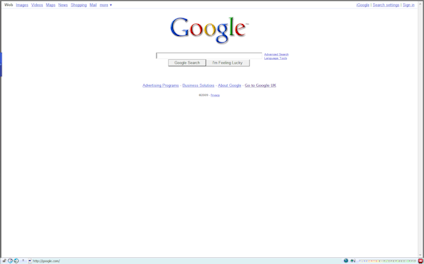 Runecats Explorer now has FullScreen, you can now enjoy surfing the net in an enlarged view, FullScreen even gives you access to EaseAccess and GlobalSearch, as well as most of the standard surfing buttons and address bar.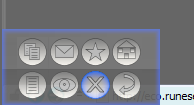 In FullScreen you can simply access your standard Runecats button from a simple pop out button next to your back and forward buttons.

Sometimes when surfing the web you want to change the text size whether it's because you want to see it clearer or you want to show many people. Runecats have made this easier by adding it to your MME bar (Minimize, Maximize, Close bar) otherwise know as the title bar on other applications.

These little differences can make your browsing experience so much better, you can also change the text size in MenuSpace by going on View and looking under Text Size.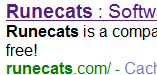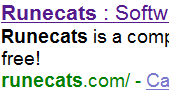 Runecats Explorer has a similar but very different interface to other applications, Runecats have made sure that surfing the net is as easy as possible. We have made our interfaces similar to other applications so it doesn't take you long to get used to however we have added in our own little bits which we think will help you, most features in our interfaces are recommended by you, our users!

Runecats Explorer has always been known for it's sleek pop-out menu, however in pro there are so many new features that we had to design a new menu system, we wanted it to use up as little space as possible but also easier to use than the pop-out menu, we designed MenuSpace, MenuSpace will look like your typical menu bar and will be easy to use, however it works like the pop-out menu in it's interface and also takes up little space meaning more space to surf the net.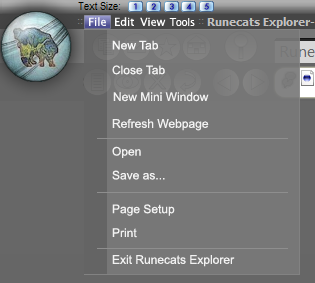 Semi-Transparent Menus, Menu boxes and Gadgets-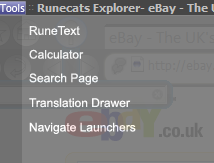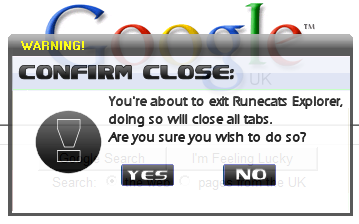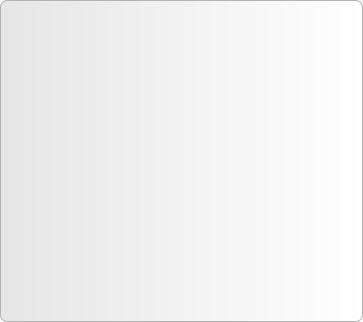 Runecats Explorer now has brilliant semi- transparent menus, menu boxes and gadgets, these not only look stunning but they allow you to see what is behind them, which makes your browsing experience better.

Runecats have made the menus transparent enough to see through them but not too transparent that it becomes an annoyance.

(Semi-Transparent menus only show in operating systems past Windows 98)


Runecats are very proud to not support toolbars, from our research we found that less than 10% of users use them and over 6% of those mainly or only use the Google Toolbar, Runecats decided that toolbars are ugly and take up lots of browsing space, Runecats believe that with all the searching aids such as the Search Drawer and GlobalSearch that REZ:PRO has there is no need to have a Google toolbar.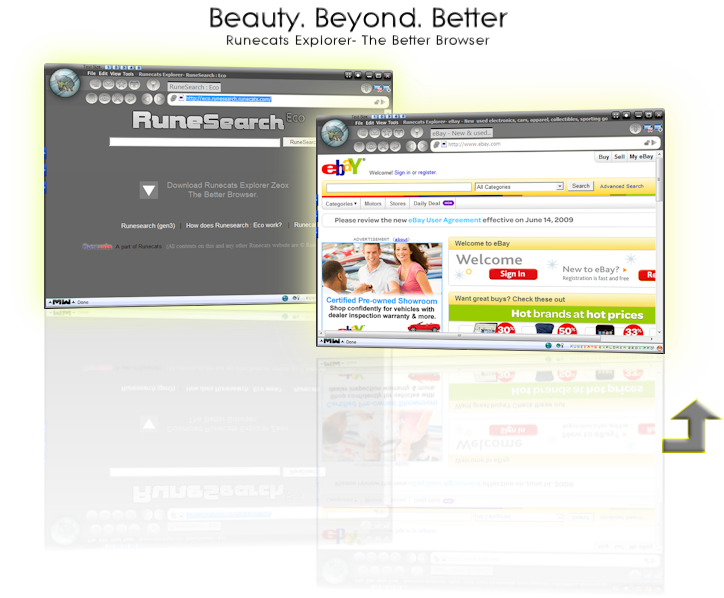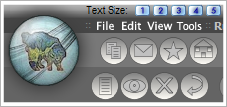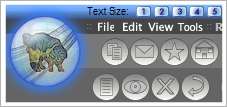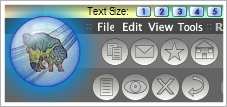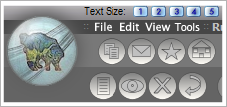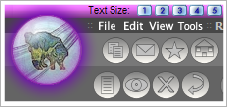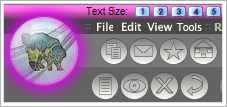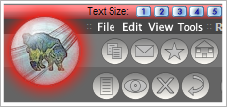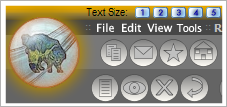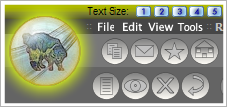 Runecats Explorer now has more skins than ever! Which will brighten your mood, with 15 skins to choose from you will most certainly find a color which suits you!

Runecats Explorer not only has it's standard colors of Black, Blue, Dark Blue, Purple, Pink, Red, Orange, Yellow and Green but it also has some new more interesting skins to choose from which are as follows: Chain Black, Metal, Ghost Grey, Metal Blue, Rainbow and Grass which you can see below.



Runecats Explorer has it's trusty center button, just like you have your Minimize, Maximize/Restore and Close Button Runecats Explorer has a Center Button. Center Button puts your windows into the center of the screen when pressed, if your window is maximized you will not notice anything as it will take up your whole screen, Center Button is used when your windows is restored and it is a great way to organize your windows.


Dangerous Website Protection-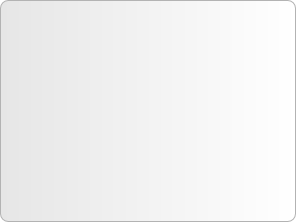 Runecats Explorer supports proxies, it uses the same settings from Internet Explorer for your proxies settings, so if you are moving from IE then you wont even need to set up your proxy settings. However if you are moving from another browser you can simply put in your settings into the Internet Options, which is located under the Edit menu.

Secure and Unsecure Websites-


It's important to know when a website is secure and unsecure when purchasing something online, you need to make sure that your data is encrypted and safe from potential threats. Runecats Explorer makes this simple using a padlock symbol in the address bar, a locked padlock means the website is secure to purchase something, the open padlock means the website may not be secure to purchase something.

Runecats Explorer is more secure than ever infact it's more secure the REZ Xsecure and also more flexible than REZ which makes it the best of both worlds. REZ:PRO has an autoblocker of bad website for example a phishing website, if you do happen to come across a dangerous site you will get a message similar to the one on the left.

Intergrated Windows™ Security-

Runecats Explorer's security comes standard with the browser, it also comes with standard Windows™ security to help keep your surfing even more secure. Having two lots of security ensures you get a safe browsing experience with REZ:PRO.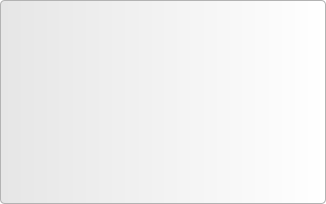 REZ:PRO is the first version of Runecats Explorer to introduce a bug reporting system. This new web based report system will help make sure any bugs get removed. In the unlikely case that you were to find a bug or glitch you can simply use the bug report system (the button next to the add and remove tab button) and fill in the details.
Runecats Explorer have been finding ways to help protect you, we have also found ways to help make sure that any bugs found by you gets reported and fixed straight away.


Runecats Explorer now has so many more features to help you search, as well as your Navigate Launchers, EaseAccesses and MiniWeb there are many new and improved features which will make your browsing life easier.
Introducing The All New Search Drawer-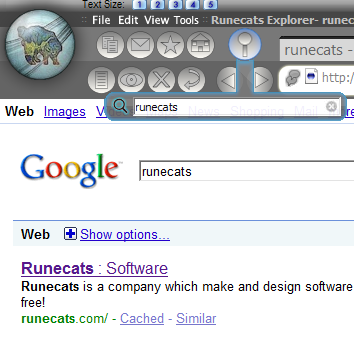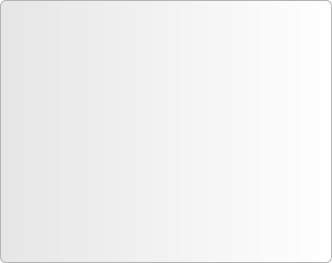 Not only does the new Search Drawer look much nicer, it has also be recoded from scratch to ensure quicker response time, the search bar is now smaller than before however you also get more search bar then you did before.

The Search Drawer is by far more user friendly and more efficient than any search bar. The Search Drawer is also quicker to use than a search bar which you will find on most browsers.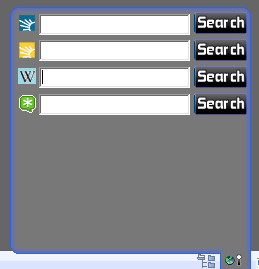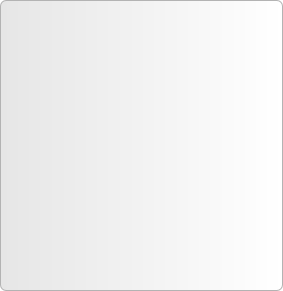 REZ:PRO also has Search Page which can be opened by going in Tools> Search Page.

Search Page is a built-in quick search for searching Google, AltaVista, Yahoo!, Ask, Runesearch and Runesearch:Eco.

Search Page makes searching with different search engines much easier.

Search Page has RuneSearch Gen3 support for all of your searching needs.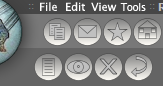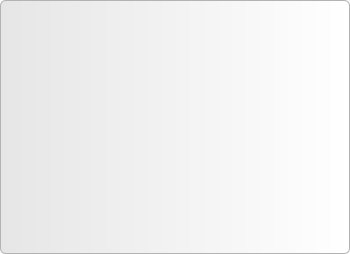 Finding a word or sentence has never been easier with Runecats Explorer, to open the find menu simply click on the find button in the button menu (the one which looks like an eye)

When your find menu opens simply type in the word you are looking for and press Next, it's that simple!

You can also open the find menu at: Edit> Find...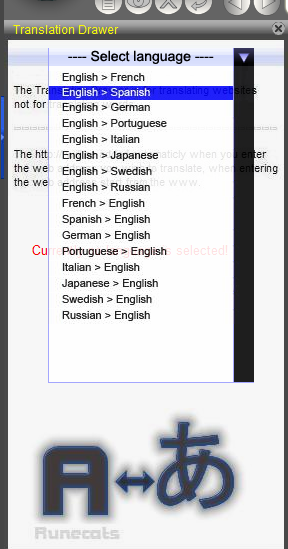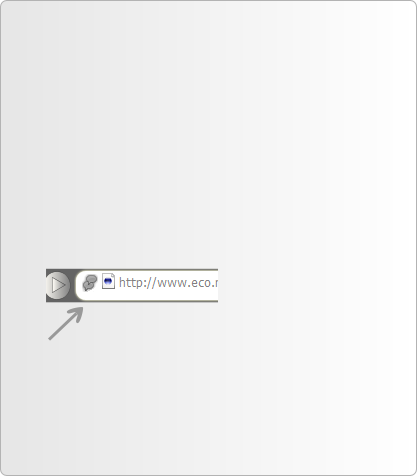 Runecats Explorer now has a new Drawer for translating websites, the Translation Drawer offers translation for English to French, Spanish, German, Portuguese, Italian, Japanese, Swedish and Russian. It also offers support to convert any of the above languages back to English.

Translation Drawer can be opened from the Tools menu and select Translation Drawer, you can also open it by clicking the small speech bubble icon in your address bar.

Translation Drawer is just one of many aids to helping making your internet surfing easier, it's another feature which can help save time.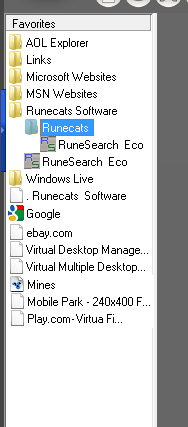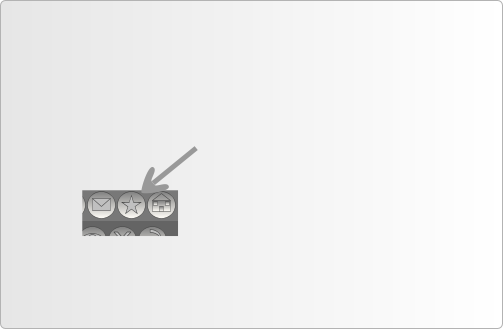 The Favorites Drawer makes viewing your favorites easy, all of your favorites are in a lightweight easy to use Drawer which makes viewing them so easy.

To view the Favorites Drawer simply go to View> Favorites Drawer or alternatively you could press the star button in the button menu:
The Favorites Drawer makes your browsing life easy and makes searching the net easy than ever.


Runecats Explorer now has many tools and gadgets included with the browser, as well as the many searching tools there are other tools and gadgets which can aid your browsing life.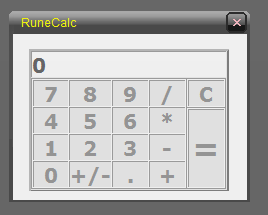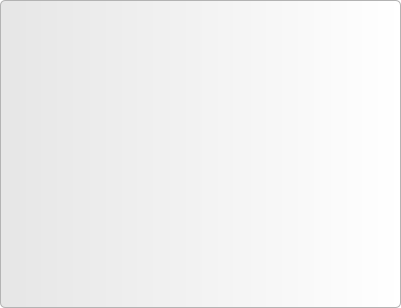 Runecats Explorer now includes a calculator (RuneCalc), the good thing about RuneCalc is it always stays on top, this means you can use it as you are browsing with ease, if you use the standard windows calculator while surfing the net you will find you will have to keep restoring it.

RuneCalc is great in so many ways, for example if you wanted to buy a certain amount of different types of stock and you had a certain amount of budget and you were searching many sites, you could simply enter the numbers in while searching the sites without the calculator minimizing or getting sent to the back.

To access RuneCalc simply go to Tools> Calculator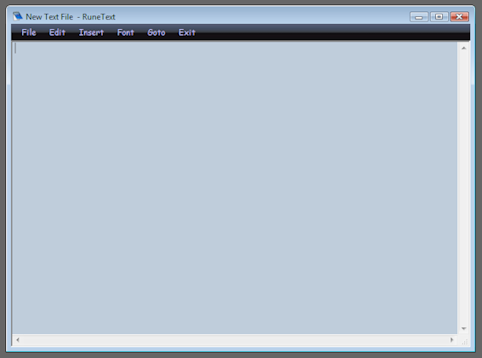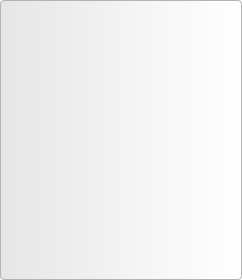 Runecats Explorer includes an intergrated RuneText Extension, this allows you to write and process any text you need to while browsing, you will be able to save your text files and come back to them later.

This feature will help if you quickly need to write a note and will save you from having to open up a word processor.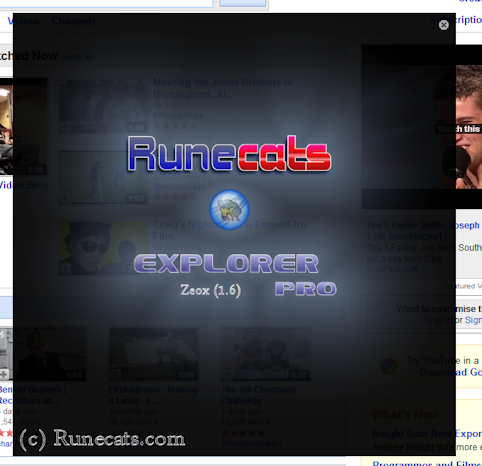 Runecats Explorer Includes many standards which makes Runecats Explorer display almost every website perfectly, there are also many other technologies which make your browsing easier.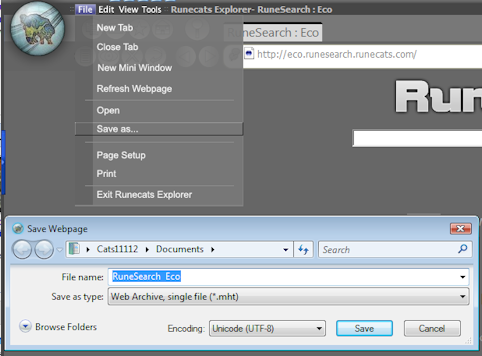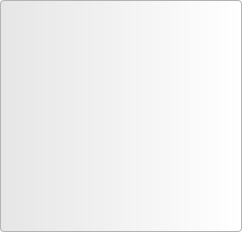 Runecats Explorer allows you to save webpages to do this simply go to File> Save as...

A window will open like the one to the left, you can choose where you want to save the webpage and what you want to call the file name, you can also choose the format that you save it to.
Runecats Explorer includes a Version Tracker, so if you ever need to know which version you are using for support you can simply click on the Runecats Explorer Zeox Pro button which is next to the GlobalSearch Button:

Once you click this button a window like the one to the left will appear with your version details.





Runecats Explorer is based on the Trident Engine, most websites are built for the Trident Engine which makes it a great standard for Runecats Explorer to use.

Because most websites are built for the Trident Engine It means most websites work brilliantly with Runecats Explorer.

Runecats Explorer's Trident Engine is also slightly tweaked and improved to increase the amount of website support, which means Runecats Explorer is one of the top browsers for website support.

Runecats Explorer has a Sensitive Trident Engine, this means that it will give you errors for incorrect or untagged hyper text markup language (HTML) which other browsers may ignore, therefore Runecats Explorer is one of the top browsers for web developers.


Runecats Explorer has a View Source feature just like every other good browser, simply right click on the website and choose View Source to view the source code of that website, view source is a great way to see how websites work and it may help new web developers learn the skills they need.


Runecats are very proud to have made Runecats Explorer the most eco friendly browser in the world, its dark colored GUI means less pixels are lit up which means less electricity is used. Now you have a brilliant feature packed browser which can also save you money!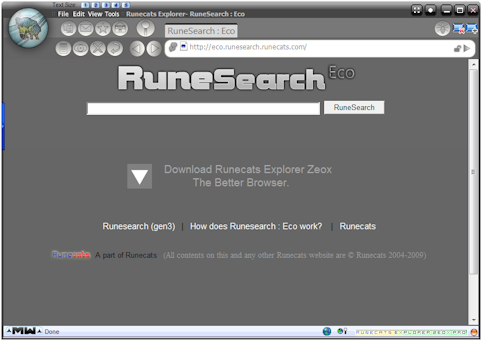 Runecats Explorer is the most eco friendly browser in the world, and it also has so much RuneSearch : Eco intergration which means it makes it easy for you to search via RS:ECO.

RuneSearch:Eco is one of the most eco friendly search engines in the world so together it's the most eco friendly experience it will also help you save money. As you can see above REZ:PRO and RS:ECO look great together and look brilliant.

There are so many built in methods to search with RuneSearch : Eco, one being a Navigate Launcher of n;se, you can also choose to search through RS:ECO on the Search Page or you could alteratively use GlobalSearch.

So help save the environment and help yourself save money and choose REZ:PRO.



All contents on this and any other Runecats website are © Runecats 2004-2012

Runecats Explorer supports the major necessities such as Macromedia Flash™ plugins and Sun Microsystems Java™ so websites with modern content will all run with ease with REZ:PRO

Runecats Recommended Add-ons-





Now in Runecats Explorer you can right click your MME bar (Title bar) and it will maximize/restore your browser, this feature is called QuickMax and can come in very handy for when you need to quickly restore your window to view another one, or if you just want to quickly maximize your window.

Browsing and Navigation
|
GUI and Skins
|
Security and Protection
|
Search
|
Tools and Gadgets
|
Web Tech
|
Environment
|
Plugins and Add-ons
| Download REZ : PRO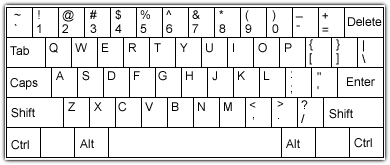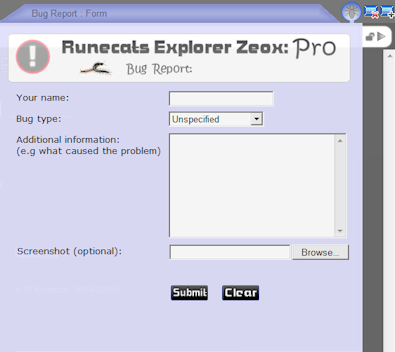 GlobalSearch is by far a powerful searching enhancement to Runecats Explorer, GlobalSearch allows you to search Yahoo, Google, Google Images, Wikipedia, RuneSearch:Eco, RuneSearch, YouTube, ebay and Ask

To search a website simply type the word into the search bar of the site you wish to search and then press the search button (or enter).

When Runesearching the net GlobalSearch gives you an option to search with Runesearch:Eco, if you wish to search with Runesearch gen3 simply click on the Runesearch icon and it will change:

There is also GlobalSearch References which can be accessed by pressing the little dictionary icon at the button of GlobalSearch, GlobalSearch References can search, an encyclopedia (Wikipedia), Dictionary, Thesaurous and Yahoo Answers.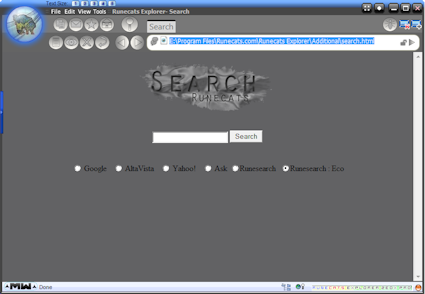 Ctrl C for copy

Ctrl V for paste

Ctrl A to select all (on a webpage)

Alt A to select all text on the address bar

Space bar to scroll to the bottom of the page

Arrow keys to scroll up and down.